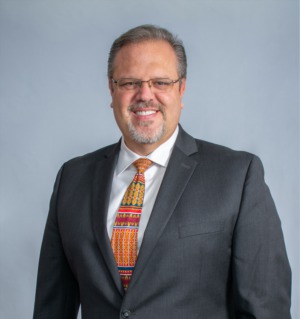 About Me 
Dr. Martinez initiated his career in the banking and finance industry while also being entrepreneurial. In 1987 he obtained his first job in banking as a bookkeeper, dealer finance division, at Southeast Bank N.A. Within two years he was AVP Controller and MIS Director of a small commercial bank, Credit Bank. In addition, he started a computer company selling IBMs and clones in 1990. Credit Bank was then acquired by Capital Bank where he obtained the position of VP/Cash Management Director. In this capacity, he handled preferred domestic accounts, as well as international correspondent banking. In order to handle his international accounts, he was constantly traveling through Central and South America. Today that bank is known as Regions. Due to innovative electronic cash management systems he created, Chemical Bank located in New York City simultaneously hired him. Additionally, he also spoke in cash management conferences throughout the nation, some sponsored by the TMA. 
After identifying a great opportunity in the Real Estate industry and as a result of the two licenses he obtained while in college, he started working and learning mortgage lending and real estate sales. By 1994, Dr. Martinez obtained a Real-Estate Broker's license and founded a successful Mortgage Lending Company and Real-estate Brokerage Company. He later expanded his Real-Estate profession by developing a substantial real-estate portfolio, comprised of Section 8 housing in Broward County and luxury waterfront vacation rentals in Cape Coral. He further developed and sold entry-level homes, owned & managed commercial real estate in DowntownCape Coral, and developed commercial land. In 2016 Dr. Martinez facilitated the sale of a five-story, Class A, multi-tenant office building located in Cape Coral, Florida, which was sold to Royal Palm Coast Holdings, a Florida corporation representing Royal Palm Coast Realtors Association, formally known as, CAPE CORAL/FORT MYERS & THE BEACH REALTOR ASSOCIATION. He aggressively negotiated with the seller and previous mortgage holder, Wells Fargo N.A. for over a year to obtain an approval on the short sale at the price it closed. This sale accounts for one of the largest office building sales in Lee County for 2016.
Due to his love for law and to complement his finance and real-estate experience even after already having a Ph.D., he returned to Law School and received his Juris Doctor and LL.M. graduating Summa Cum Laude. He currently works in the Legal Services industry in corporate matters such as commercial litigation, real estate law, civil litigation, business law and foreclosure defense assisting those in financial crisis.
Dr. Martinez also has 14 Board Certifications and a Certificate of Expertise in E- Commerce and Intellectual Property. He is also a published author with two works concerning the 2008 economic crisis; "Sub-Prime Crisis", Washington University Journal and "What Attorneys Need To Know About The Subprime Mortgage Crisis", view his published works at Lexus which acquired IBLS. He also has three published works concerning wealth management: "Investing in Precious Metals in Times of Economic Stress", "Retirement in A New Environment (Part 1)", "Retirement in A New Environment (Part 2)", view these published works also at Lexus. 
Dr. Martinez is also deep rooted in the community. He was Vice President and founder of the Kiwanis, Allapattah Chapter; American Academy of Financial Management, Board of Standards, Board Member http://www.aafm.us/globalboard.html; American Academy of Project Management, Global Advisor http://www.aapm.eu/; Global Board of Standards and Advisory; National Academy of Management Consultants – AMC, Member; the Knights of Columbus; an active participant at Saint Andrew Catholic Church; Extraordinary Minister; and Cross International.
Education
LL.M., Thomas Jefferson School of Law
            Summa Cum Laude
            Phi Alpha Delta
Environmental Law Society
J.D., Northwestern University School of Law
Ph.D. & MBA Washington University
B.A. Florida International University, Double Bachelors
            Finance & Intl Business
            Sigma Delta Phi / President