Elena M. Monsanto
Real Estate Agent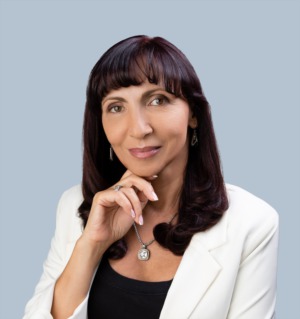 Welcome to Elena M. Monsanto official website.
More than 25 years ago I made the life-changing decision to move to the United States, and it was here in Florida that I found my true calling.
Over the years I have witnessed firsthand the incredible opportunities that Florida offers for both investment and lifestyle.
I am an experienced realtor with a deep passion for the Florida real estate market. I have established a compelling reputation for delivering exceptional service and achieving outstanding results for clients. 
Originally from Ukraine I bring a global perspective to the real estate industry. Fluent in four languages - English, Ukrainian, Spanish and Russian I have the ability to connect with diverse clients and understand their unique needs.
As a realtor my mission extends beyond the traditional role of buying and selling properties.
Florida truly is the best place to invest your time and money, and I am here to make that process seamless and successful.
With extensive knowledge of the local market, ensure that clients have access to the lates information and trends, empowering them to make confident choices.
Thank you for visiting my website. Whether you are looking to sell, buy, or invest in Florida real estate I am ready to assist you.