Elizabeth Abraham
Real Estate Agent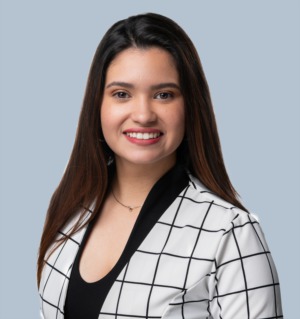 Born in Hialeah, Florida to Cuban parents, Elizabeth is a first generation Cuban-American. Her
parents moved to Cape Coral before she turned one year old, therefore her knowledge of the
South West Florida area is extensive. Elizabeth grew up in a family whose jobs revolved around
construction. At first being electrical contractors, her family's business has recently expanded
into building custom homes when her older sister received her General Contractor license.
Elizabeth saw it as the perfect opportunity to get involved with Real Estate.
Education was a very important part of Elizabeth's upbringing. In 2017 she graduated from
Florida SouthWestern Collegiate High School in Fort Myers, FL, and simultaneously received
her Associate in Arts from Florida SouthWesten State College. She received both degrees with
honors at only 17 years old. She then attended Florida Southern College in Lakeland, FL, for
two years where she graduated Summa Cum Laude with a Bachelor's degree in Political
Communications and a minor in History in May of 2019.
Immersing herself in the Real Estate world after college was an obvious choice for Elizabeth
considering her family's construction business. Her knowledge of homes goes beyond the
typical house, as she has experience in land and lots, something that is essential for new
constructions.
When not in the office, Elizabeth likes to pass time by spending quality time with her family,
cooking, and drinking Cafecito Cubano. Her background, education, and ability to build lasting
relationships with clients has made her eager to start at Innova. Her goal is to help her clients
find the perfect house, lot, or apartment as fast, and as easy as possible.