Johnny and Angela Padilla
Real Estate Agent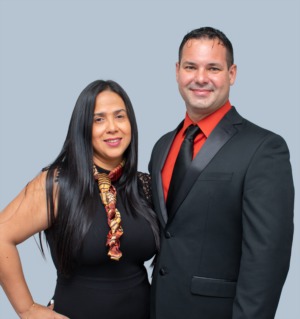 I Realtor Johnny Padilla together with my Real Estate Assistant Angela Padilla
 are here to help you with your Real Estate needs
residential
,
commercial
,
property management
, or
Investments
. we do it all...
We are married and are blessed parents of five beautiful children.
I Johnny Padilla am also an Ordained Minister at By His Stripes Ministry, We are a ministry feeding the homeless on the weekends, ministering to the juveniles in jail, and the foster children once a month. 
Going into high security prisons for a four day retreat twice a year, doing international missionary work in orphanages, ministering to the elderly and so much more... 
Angela Padilla is also an IRS Authorized Tax Preparer and a Credit Repair Agent.
We have had great success in Real Estate, because we are passionate about helping our customers reach their dreams, and we work as a team.
Innova Real Estate Corporation has over 15 years experience. 
Dare to Believe! and call us today...