Mario Leon
Real Estate Agent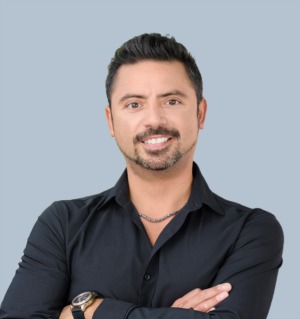 A long-time Miami resident with a diverse background in the luxury sector, Mario Leon elevates the real estate experience for buyers, sellers, investors and renters in Miami-Dade County. He specializes in luxury and pre-construction homes and condominiums in Aventura, Sunny Isles, Miami Beach, North Miami Beach, Fort Lauderdale and Hallandale.

 

As the founder and CEO of his own luxury service company, ML Luxury Services, as well as the former Property Manager for Armani Casa in Sunny Isles, Mario intimately understands the lifestyle of his clientele and readily anticipates their needs throughout the real estate journey. His approach as a Realtor is centered on forging authentic relationships – building rapport, prioritizing goals, and developing trust as he works to achieve a deal for buyers and sellers that maximizes their full potential. Originally from Chile, Mario is fluent in English and Spanish, which allows him to easily connect with clients from all over the Americas and help them transition seamlessly into the culturally diverse Southeast Florida region.

 

Mario can streamline communication, awareness, and transaction timeline, freeing up time for him to give back to his clients. He also has access to a national network of agents that open doors to new opportunities and quality referral relationships outside of the greater Miami metro area.

 

The ever-expanding Southeast Florida market offers a gateway to success, and Mario is motivated to achieve the highest ROI for his clients and make the most of their real estate aspirations. In a city with so much to see and do, Mario likes to spend his free time playing soccer, surfing (locally and around the world), exploring restaurants around the city, backyard BBQs, and spending time with friends and family.